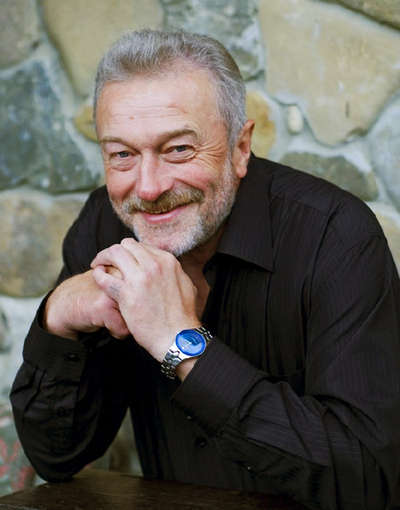 Orest Maniuk was born in June 16, 1956, in Lviv, Western Ukraine.
In 1983 he graduated from the Department of Ceramic Art LDIPDM (now Lviv Art Academy). The profession teachers were – E. Misko, M. Tkachenko, O. Dufanets, I. Yarema, M. Malavski.
Specializes in oil painting. Member of Union of Artists since 2008, and since 1995 member of the Association of Advertisers of Ukraine.
Co-founder of artistic association "Vorynnya". Member of 1975 national and international exhibitions, symposia and plein air art.
Author of 14 personal exhibitions in Ukraine, Europe and the USA. His works are kept in museums and private collections in 35 countries.
Orest Maniuk is one of the initiators and organizers of the international plein air painting "MAXIM"  in Slavsko (2007-2016), as well as plein air "Golden Horseshoe" in castles of Western Ukraine (2009-2016).